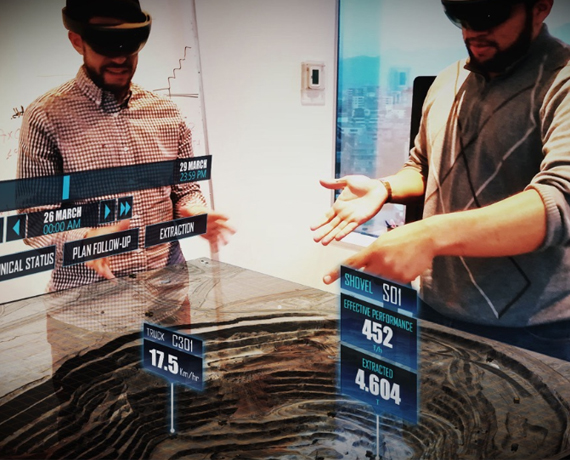 FOURTH INDUSTRIAL REVOLUTION?
New Technologies are the basis of the industrial revolutions. 
First industrial revolution: Steam Engines 
Second industrial revolution: Electricity and mass production
Third industrial revolution: Invention of computers and the use of robots in factories.
Fourth industrial revolution: Marked by Artificial Intelligence, IoT – Internet of things, increased storage capacity of computers, lower sensor costs that nowadays are linked via wireless internet connections.
4.0 INDUSTRIAL PRINCIPLES EMBEDDED INTO TIMINING SOLUTIONS
There are 4 design principles based on the Industrial 4.0 revolution, which are the basis for TIMining products.
Interoperability:  The current capacity that machines, equipment and people have to connect and communicate by-way-of "IoT" Internet of Things and the Internet of People.
Transparency of information: The ability to create virtual copies of the physical world using data from sensors and equipment, thus requiring Digital Twins to transform  data into high value information.
Technical Assistance: Systems that support experts by way of gathering, processing and visualizing information for an easy understanding, allowing them to take better informed decisions and agile problem solving.
Decentralized decision making: the capacity of cyber-physics to make automatic decisions on their own, only requiring experts' involvement once exceptions and interferences are detected.
Take a moment to see our future of mining conceptual video, and you will see how we at TIMining propose to provide sustainable solutions to assist your experts in their decision-making processes.