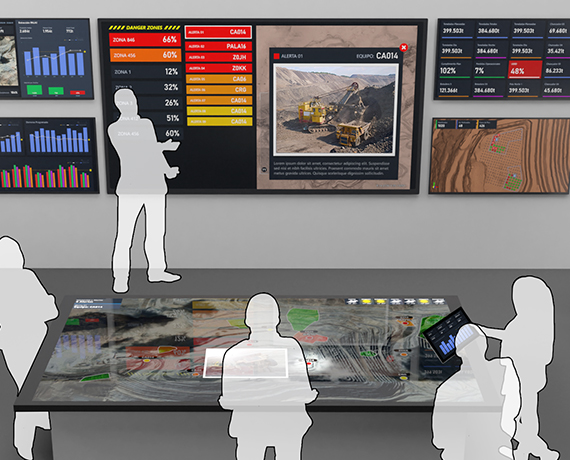 WHAT IS A DIGITAL TWIN?
A digital twin is a digital replica of an asset or process built from real-world data received from sensors or network-connected equipment.
A digital twin is used to better understand, predict, and optimize the performance of equipment or processes. In the case of mines, we can build an integrated model of the mine that includes all its complex processes, independencies, and subprocesses.
HOW ARE DIGITAL TWINS APPLIED IN THE MINE?
A digital twin approach can be applied to both specific processes and to the complete system. For example, Orchestra can build a digital twin of the loading and hauling process.
The loading and hauling digital twin is built from the data obtained from the Fleet Management System and mining equipment. This system allows in-depth understanding of performance at all levels of the process, so users can identify opportunities for improvement and then simulate different options in order to make better decisions.
See how a digital twin helped this mine optimize their loading and hauling process using Orchestra.