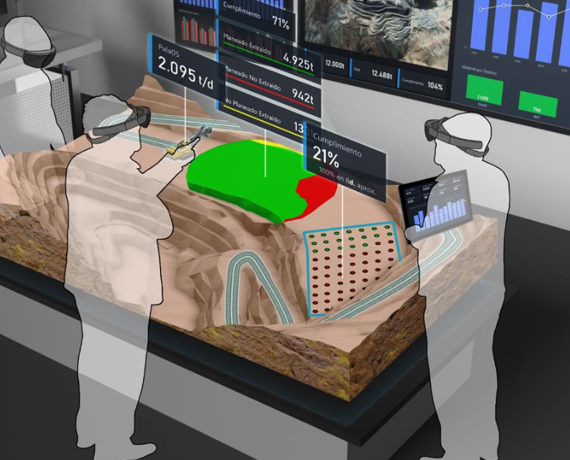 WHAT IS THE BEST MANNER TO APPLY A. I. TO THE MINING INDUSTRY?
Artificial intelligence promises to unlock significant industrial productivity improvements. In highly uncertain, dynamic and complex environments we believe the best solution is to combine I. A. with professionals' expertise to create Augmented Intelligence.
Combining Artificial Intelligence and computer technology allow experts to spend less time organizing data and use more time seeking creative solutions to complex problems and in turn adding value to making expert decisions.
TRANSFORMING DATA INTO INFORMATION
Data by itself does not generate value. Data must be transformed into information that allows an expert to generate new insights.  Added Value is generated once these new insights are applied to decision making processes.
Utilizing advanced analytics and simulation tools allows experts to make better decisions than other experts without those tools, and thereby we introduce the concept of AUGMENTED INTELLIGENCE.  
Artificial intelligence can be used to replace experts.  Although, we believe that this technology should be used to increase the expert's knowledge instead in order to maximize results.
This video shows an example wherein Tangram is used to deliver better information to the decision makers, reducing risks, improving operational continuity, and improve mining productivity.