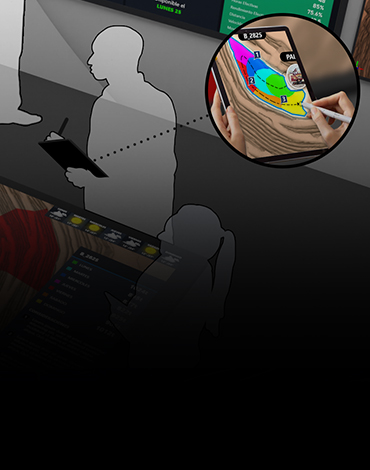 Digital Twins
A Digital Twin is a digital model of a process or a physical asset built directly from data obtained from sensors and equipment. The Digital Twin technology understands, forecasts, and optimises processes and system performance.
see more chevron_right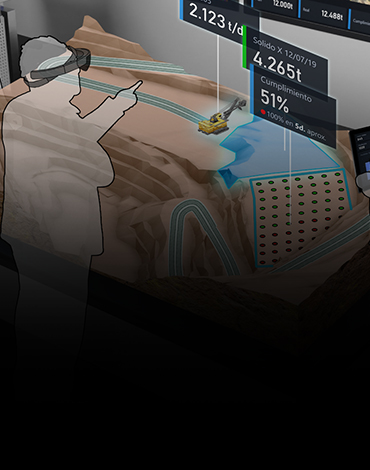 Augmented Intelligence
Enhanced Intelligence is combining the use of technologies to strengthen human intelligence with artificial intelligence processing.
see more chevron_right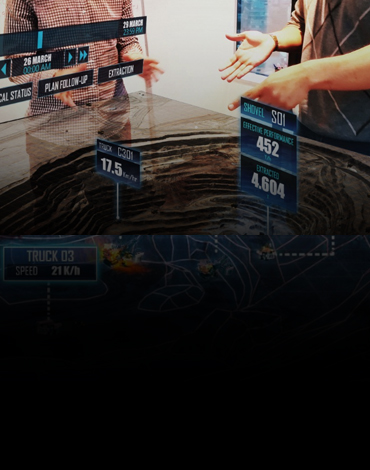 Mining 4.0
MINING 4.0 is part of the 4.0 technological revolution applied to the mining industry, enabled by high data analysis capabilities, artificial intelligence, simulation and connectivity. These technologies possess exponential growth potential and can bring about important changes in the industries where they are being implemented.
see more chevron_right